Welcome to The Langford Station
Welcome to The Langford Station, an arts and culture district in the heart of downtown Langford. Here you'll find a creative ecosystem of local artists, retailers and food trucks, and on certain days, live music, events and more! Retailers and artist studios are guaranteed to be open year-round from Thursday to Sunday. Hours differ with each vendor, so please visit each listing below for more details. Outside of these days of the week, you will find food trucks open serving up tasty treats. The Creation Station provides an indoor community space for organizations to host events and workshops, and an event stage will bring local musicians and other performers to the district.
This is just the beginning for The Langford Station; phase two will include sculptures, creative light installations and more! The City is excited to continue working with the local arts community to cultivate an environment for arts and culture in Langford.
Winter Festival Activities at The Langford Station
Experience the spirit of the holiday season at The Langford Station! On Saturdays and Sundays in December, The Langford Station will host a variety of holiday themed activities, including drop-in craft workshops in the Creation Station, professional ice carving, live music, and more! Click the cards below for more information. Please note some activities require pre-registration!
Drop-In Holiday-Themed Craft Workshops
The City of Langford has partnered with the Good Party to offer drop-in holiday-themed crafting workshops in the Creation Station at The Langford Station on weekends in December! Pop by and enjoy a little festive crafting without all the fuss of having to go out and source the supplies and tools yourself. The Good Party has pulled together a few of their favourite holiday crafts for makers of all levels to choose from, including some fun trending TikTok options! There will be a variety of craft projects available, including mini yarn tree garlands, sugar cookie decorating, holiday garlands, pom pom ornaments, door hangings, and more! Project length varies by weekend and takes 20 to 60 minutes to complete. Crafternoon projects are suitable for 12yr+. Step-by-step instruction is provided as needed. Project kits range from $15-30, with a variety of crafts offered each day. Payment is accepted via Debit and Credit Card. Take-home Crafternoon kits are also available for purchase.
When: Saturdays and Sundays from December 3rd to 18th from 1 to 4 PM.
Where: The Creation Station at The Langford Station (720 Station Avenue)
Cost: $15 to $30 (depending on the craft)
Coastal Christmas Wall Art Classes
Join Lillian Hutson Designs and learn how to make your very own west coast inspired hanging Christmas tree! Choose from an array of ornaments, ribbons, fairy lights, sea glass and shells to arrange your perfect holiday tree! Great for a gift or to warm up your home this holiday season. The class will also offer some delicious locally sourced snacks and hot and cold drinks!
When: Wednesday, December 7th from 9:30 AM to 12 PM, 1 to 3 PM and 5:30 to 7:30 PM.
Where: The Creation Station at The Langford Station (720 Station Avenue)
Cost: $75
Registration Required. Sign up by email: Info@lillianhutsondesigns.com
Let's Paint Gin Bottles!
Join Castles Ginery & Emporium for this fun and creative event, which will include a GIN-gle welcome from 5 to 6 PM, painting kits & class from 6 to 8 PM, plus an introduction to Castle's Ginery Gin Tastings & a bottle full of holiday cheer! The class is $50, and spaces are limited. Registration is required: castlesginery.com.
When: Friday, December 16th from 5 to 8 PM
Where: The Creation Station at The Langford Station (720 Station Avenue)
Cost: $50
Registration Required. Sign up on their website: castlesginery.com
Winter Ornament Making – Langford Light Up
Before making your way to Veterans Memorial Park on December 3rd for the Annual Langford Light Up event and IEOA Lighted Truck Parade, stop by The Langford Station's Creation Station from 5 to 7 PM for winter ornament making! This free, kid-friendly craft is suitable for those of all ages and abilities, and you'll get to take your very own winter ornament home with you!
When: Saturday, December 3rd from 5 to 7 PM
Where: The Creation Station at The Langford Station (720 Station Avenue)
Cost: Free!
Annual Langford Light Up Activities
This year, Light Up activities will not only take place at Veterans Memorial Park but will also span across the street to The Langford Station! On December 3rd, make your way over to The Langford Station to observe a professional ice carver (4 to 5:30 PM), take part in a Winter Ornament Craft Workshop in the Creation Station (5 to 7 PM), or have a visit with Frozen's Elsa and Kristoff (5 to 7 PM)! Learn more about the Light Up here.
Date: December 3rd from 6 to 8 PM (some events begin earlier)
Live Music
Come celebrate the holiday season with live local music.
Musical acts include:
Dec 3rd, Alexander Ferguson
Dec 4th, Jamie Hamilton
Dec 10th, Alexander Ferguson
Dec 11th, Peter McMaster
Dec 17th, Peter McMaster
Dec 18th, Kingmixers.
Professional Ice Carving Demonstrations
Come and marvel at the spectacular creations of professional ice sculptors.
On Saturdays from December 3 to 17, a professional ice carver will be onsite at the Langford Station Arts and Culture District carving a block of ice into a work of art, right in front of your eyes!
Dates: December 3rd at 4 PM, and December 10th and 17th at 1 PM
vendors
At The Langford Station, you'll find a selection of local artists and entrepreneurs occupying 12 retrofitted shipping containers. Artists can be found demonstrating their craft and also offer their unique creations for purchase. Along side them, retailers have the opportunity to try out their business model before committing to a brick and mortar location. Click on the images below to learn more about the artists and businesses at The Langford Station.
Art by Deb
Deborah van Hattem-koff is an artist from Sooke, BC. She has been painting since the age of 4 and is inspired by mermaids, nature, the ocean, wildlife, and love. Art heals, and Deb strives to make "feel-good art."

Beth Partridge and Maureen Elmer Collaboration
In our final artist studio, we have a collaboration of two artists sharing the space.
Beth Partridge is an Artist and Art Teacher inspired by her surroundings on Vancouver Island, where she has lived all her life. She has a BFA Honours in Visual Arts from UVic and has been a high school Visual Arts teacher for a number of years. Beth donates a portion of her art sale proceeds to animal welfare organizations.
www.bethpartridge.ca
@bethpartridge
Prairie girl to the core, Maureen Elmer works in many mediums, but none show her dedication to realism and detail like scratchboard. A fond love of animals and nature drives many of her pieces. After moving to the island in 2018, she has had pieces in both the Sidney and Sooke fine art shows.
Buddha Bear Letterpress
Unique, hand-crafted and individually pressed greeting cards for every occasion. Buddha Bear cards feature original concepts, hand-drawn artwork, eco-friendly materials and compostable packaging. Printed on an antique tabletop platen press, each print created is slightly different, distinct piece of art.


Cutouts Canada 
Cutouts Canada is passionate about helping create livable spaces that reflect the personalities of those who live in them. They make on-demand, personalized products created in front of your eyes. Wall decals are made of high-quality matte vinyl, which gives your decals a professional, painted look. They also offer laser-cut products and custom design services.


Hannmade Designs
From Victoria, BC, this mother-daughter duo has always been inspired by their family of artisans. At first for fun, they soon fell in love with the art of resin. They are excited to be working together to bring unique and beautiful creations to life. With a variety of different art forms, such as coasters, charcuterie boards, and wall art, you're sure to find the perfect piece for your home.

Julie's Delights Chocolates
Julie is a bold chocolate Artist who helps people enjoying life fully one piece of chocolate at the time. It's so easy to fall in love with Julie's Delights chocolates… fresh, local ingredients, and always made with love! Discover the decadence!



Lillian Hutson Designs
Visit Lillian to smell the sweet aroma of all-natural, locally crafted soaps, sprays and body care products and the locally sourced ingredients they contain. Lillian is passionate about personal health, wellbeing, eco-consciousness and of course our beautiful surrounding area that inspires it all.


MOTHER.lifestyle
MOTHER.lifestyle was born in Victoria, BC, where Michelle Houghton noticed a demand for stylish ethical clothing & accessories. After many years in wholesale and retail of baby and fashion, she listened to customer feedback and comments while searching for practical and sustainable solutions. The products and services provided by MOTHER.lifestyle are founded on these values!


Margaux b. Pottery
Margaux b. Pottery is a female owned, small batch ceramics shop. Each unique piece is handmade and designed for functionality. We have invited a collective of makers to share their work in our space; everything featured in our shop is meant to elevate your home.


Sunday Jewelry Co.
Amy Lee Croft is a creative at heart. Showcasing both her Sunday Jewelry Co business and her personal artistic endeavours, she strives to create a comfortable and friendly environment for people to visit and shop. Amy believes in jewelry and art with a cause, which is why she donates a portion of her profits to Mission Blue.


Way Cool Goods
Jenna Anderson has created a feel-good rock 'n' roll shop. A place where memories are stirred up while folks are perusing the second-hand records and vintage clothes. A spot where people will be inspired by the upcycled garments and art. The shop is a step into a cozy little time warp where the customer can experience some nostalgia.

apply for a unit at The Langford Station
Artist studios and business incubators are available for a 12-month lease term. Business incubators may to renew their lease for a maximum of a three-year term.
For more information please contact stationave@langford.ca.
food truck vendors
Everyday is different at The Langford Station, with various food trucks onsite daily. A rotation of menu options will be available from the food trucks listed below. Click on the images to learn more.
In addition to the regularly scheduled food truck below, you may find many of your favourite local trucks stopping in for events, or just as a guest appearance from time to time.
Greek on the Street
Open 12:00pm – 7:30pm Wednesday- Sunday
With our Greek on the Street food truck, you can enjoy our signature Greek cuisine on the go! It's our goal to become your favourite food truck. So, whether you're in the mood for a vegetarian pita wrap with delicious zucchini and eggplant or you have a craving for a heavenly lamb gyro, we can quash your hunger with our fresh flavours! We are proudly providing Victoria with the same great tasting, authentic Greek food that can be found on every street corner in Greece. Our focus is providing a traditional Greek experience with amazing quality and excellent service. We wouldn't have it any other way, and if you ask our customers, they'll tell you the same. We put a lot of love into our Greek cuisine that will make you want to come back for more!


MorningStar Coffee
MorningStar Coffee Company, a micro roasterie located in Shawnigan Lake, Vancouver Island.
Our goals at MorningStar are simple, source the finest beans, roast our coffee to bring out the absolute best flavours and showcase the growing regions terroir.
Stop by the shop to sample our beans and learn about the coffee and its journey from bean to cup.



Artisan Empanadas
Empanada, translated from Spanish means "wrapped in bread", these delicious little pastries are made by wrapping round pastry dough over a filling, forming a semicircle.
Empanadas make tasty snacks any time of the day and are popular throughout Latin America and Europa and growing strong in the United States & Canada.
Actually, most cultures have a kind of "pocket" or meat-pie-type dish. Argentina considers empanadas to be a national dish, and they have evolved throughout history to become one of the most popular and well-known Latin American food staples enjoyed in modern times.
Scorpion Chef's Artisan Empanadas offers a variety of hot, ready to eat empanadas as well as packs of frozen empanadas by the 1/2 dozen.


calling all food trucks
The City is looking for interested food trucks to occupy space at the Langford Station. As an arts and culture destination, food trucks at The Langford Station are a part of a vibrant ecosystem of artists and retailers. The Langford Station is a purpose-built area for food trucks, complete with power hook-ups. Five food truck stalls are available for rent on a daily or monthly basis. Interested food trucks must apply and be approved by the City of Langford prior to receiving permission to book dates. If you're interested in applying, please review and submit the application form below.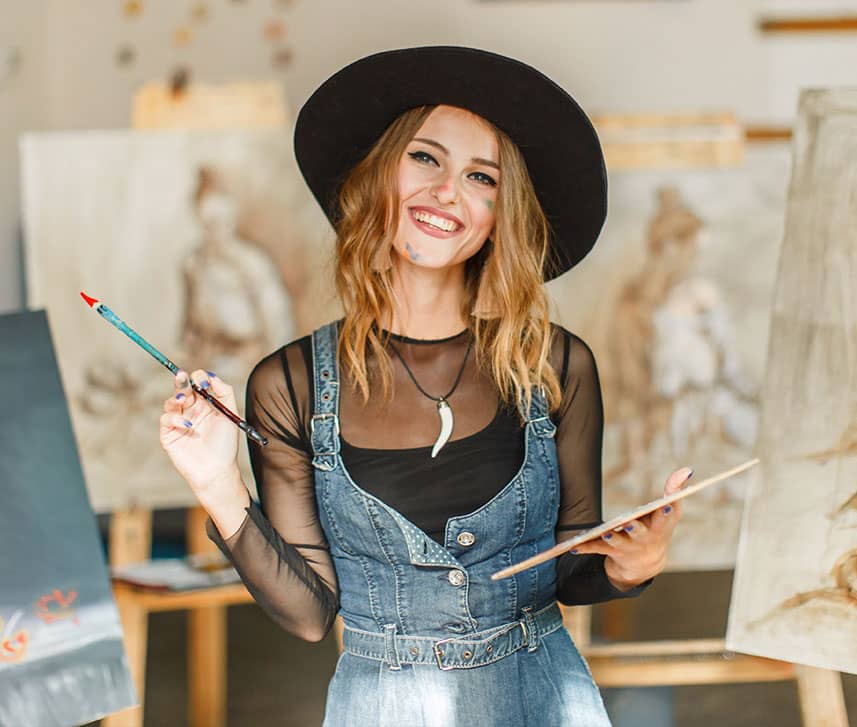 The Creation Station
The Creation Station is a bookable community arts workshop, gallery and event space designed to encourage more artistic engagement within Langford. At 40' long and 8' wide, the space is large enough for a class of 10 plus an instructor. Bookable by the day or by the week, it is furnished with tables and chairs as well as a sink. The sink is also used by The Langford Station's resident artists. To hold a workshop at The Creation Station please complete the application form and submit to stationave@langford.ca. For a list of available workshops please visit the community events calendar.
We look forward to hosting you!
MicCHEK's Road Trip to the Langford Station