Read All Latest News
Tesla Breaks Ground on New Sales, Service & Delivery Centre in Langford, BC
March 07, 2022
Tesla has kicked off construction of a brand new Sales, Service & Delivery Center in Langford, just outside of Victoria, British Columbia.
At a special groundbreaking event attended by local officials, Langford Mayor Stew Young said construction will officially start next week and should be completed by June 2023.
According to Young, the Langford Tesla Service Center at 2361 Gate City Blvd will be about 35,000 square feet in size and cost approximate $40-50 million to construct.
As we reported last week, Tesla will also be opening a temporary location at 2204 Douglas Street, the former home of Ina Motors. Ina Motors has already vacated the site and Tesla is scheduled to move in soon.
New owners will no longer have to travel to Vancouver to pick up their new cars, a trip which can take the better part of a day thanks to a long ferry ride required to reach the mainland.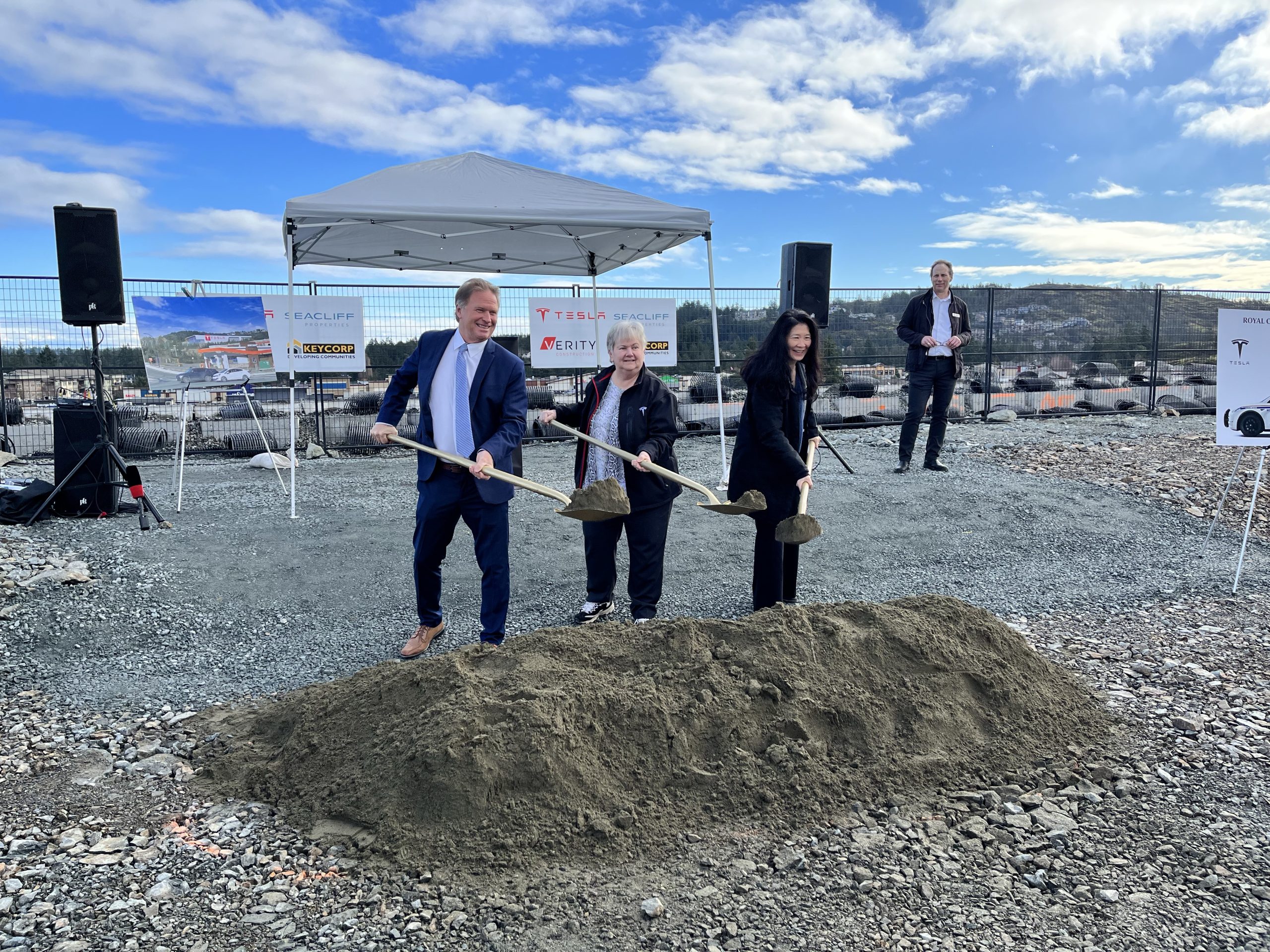 Existing owners have so far been serviced by several Mobile Service Rangers that can perform most maintenance and repairs.
If a major repair is required, owners have to travel via ferry to one of three Service Centers in Vancouver.
Tesla currently operates in Victoria out of Ferny's Auto Body, kitty corner to Ina Motors. They also have a second small service location one block away on Pembroke Street, and have a second Tesla-approved body shop at Fix Auto in Langford.